2in1 Drone Metronome
2in1 Drone Metronome: ascend to a new level of music practice with the ultimate combination of metronome and drone
An essential tool for every musician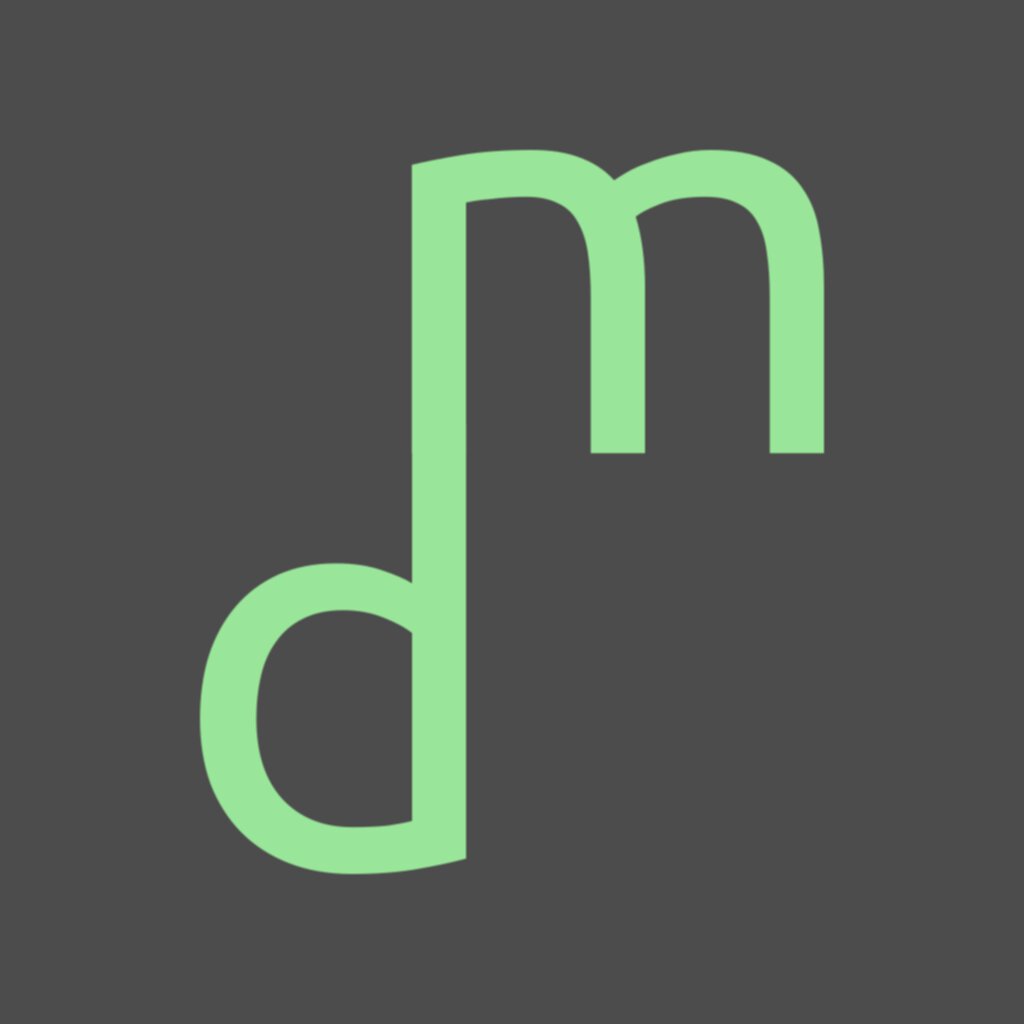 2in1 Drone Metronome is what you get when you combine a metronome and drone into one tool. 2in1 Drone Metronome has three different modes-- metronome mode which works like a conventional metronome, drone mode which works like a conventional drone, and 2in1 mode. 2in1 mode puts the pitch of the drone to the beat of the metronome, and hence the true power of 2in1 Drone metronome is unleashed.
Features:
metronome+drone combination (2in1!)
"overlay" and "fuse" modes for 2in1 combination
unpitched metronome
choice of 8 different metronome sounds
continuous drone
choice of 4 different drone sounds
can produce any frequency in the audible human range
support for microtones and tunings other than A=440 (A=432, anyone?)
drone is polyphonic, with support to up to 50 simultaneous notes!
wide range of bpms: 20 to 300
tempo tap input (2in1 Drone Metronome will figure out which bpm you are tapping)
touch-oriented, elegant, and intuitive interface
screen flashes with metronome tick, with configurable intensity and color
fast launch time
Screenshots: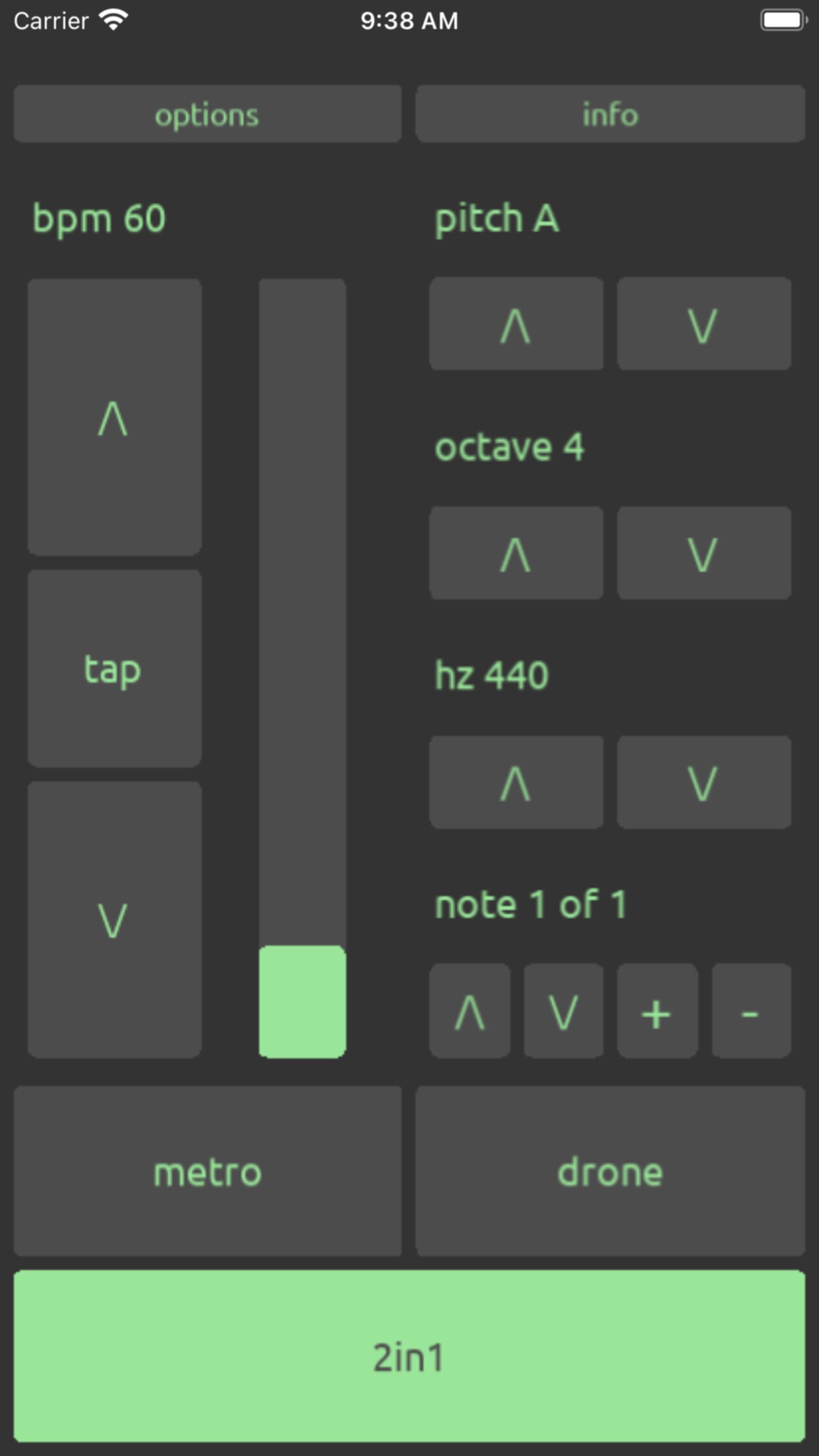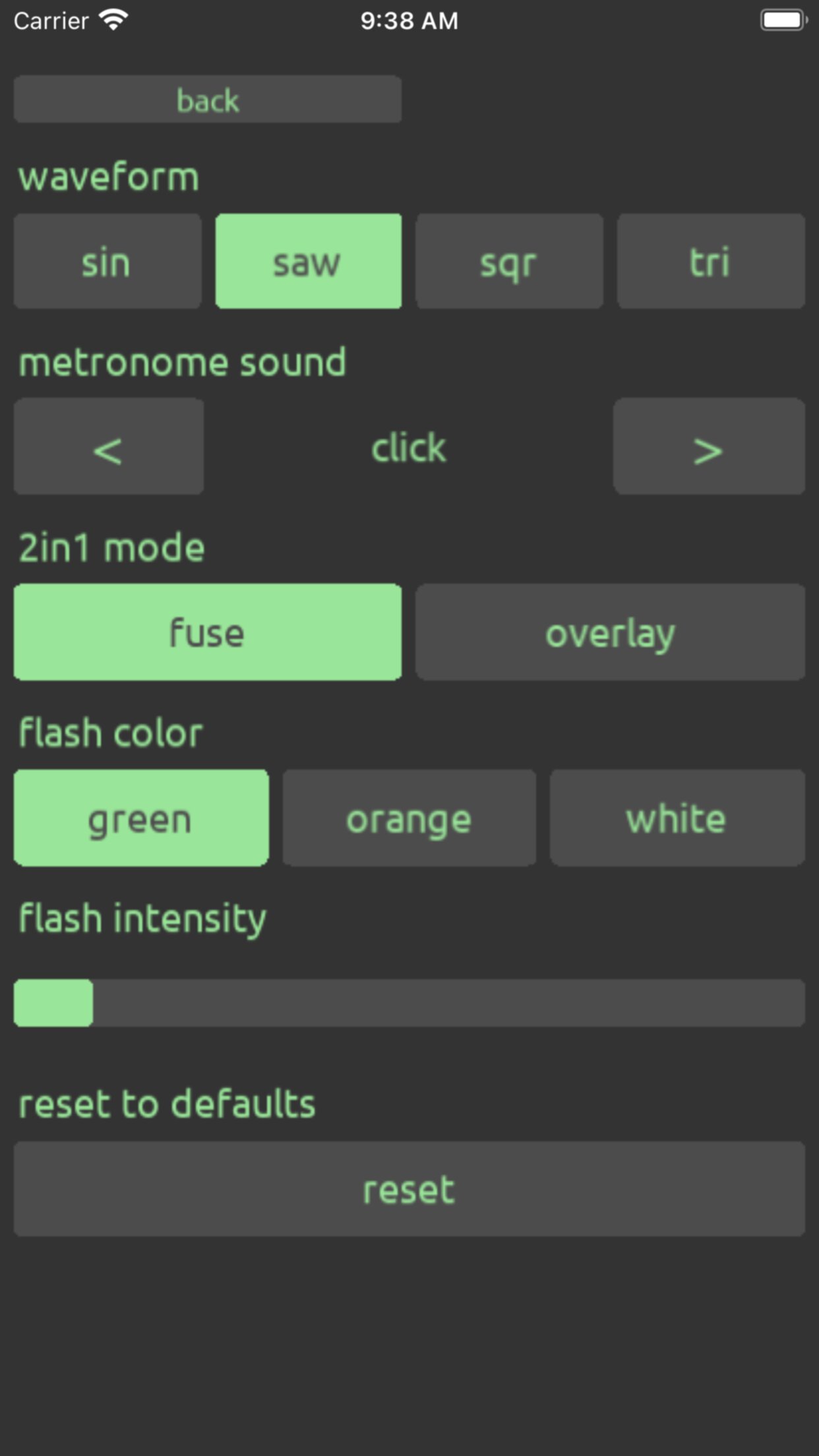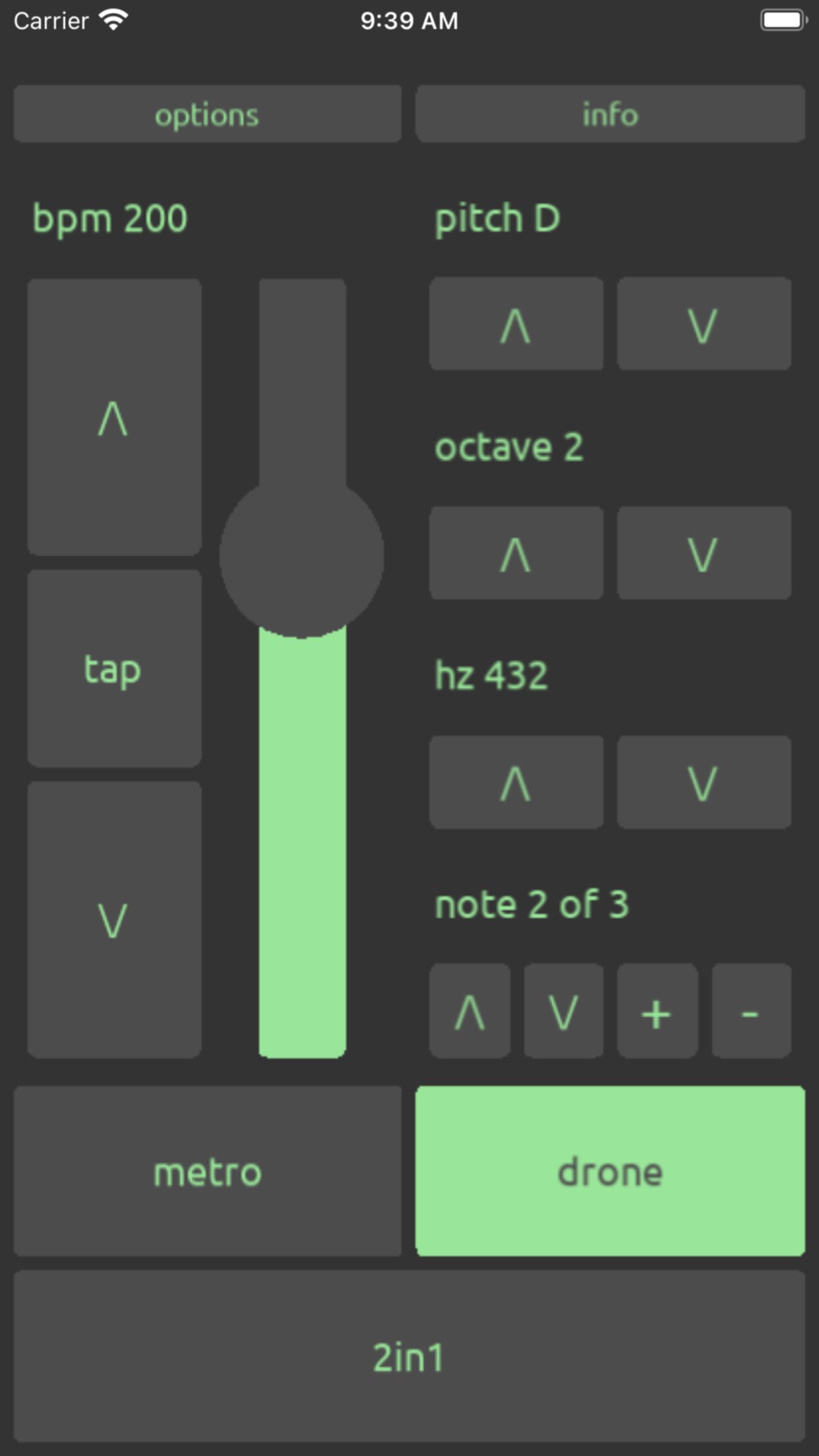 Privacy policy:
2in1 Drone Metronome does not collect any data.
This app uses the following libraries/frameworks/fonts:
BELLE, by Comrade SparklePony (MIT license)
SUIT, by Matthias Richter (zlib license)
cron, by Enrique García Cota (MIT license)
denver, by Nicolas Alleman (MIT license)
flux, by rxi (MIT license)
stateswitcher, by Daniel Duris (CC-BY 4.0 license)
LÖVE, by LÖVE Development Team (zlib license)
Ubuntu, by Canonical (Ubuntu Font license)
binser, by Calvin Rose (MIT license)
---
All content copyright (c) Dmitri Volkov 2022 unless otherwise noted.